Heating and Air Conditioning Installation in Memphis TN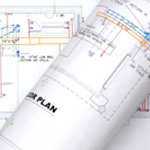 The home comfort system likely has most use of energy inside your house. As a matter of fact, over one-third of the energy usage in the U.S. is for heating and cooling buildings. A Properly designed and installed air conditioning and heating system will mark a huge impact on your energy cost.
Save Energy With Proper HVAC Installation. We provide:
A Free in-house examination with one of our HVAC Specialists
Help in selecting energy-efficient heating and air conditioning systems that will suit your preference and lifestyle.
Properly sizing your equipment to meet the needs of your home.
See also: Commercial Refrigeration Equipment​​​​​​​
An easy way to pay your installation through flexible financing options. This is subject to approval.
Factory warranties on labor & equipment
See also: ​​​​​​​Reasons Why You Should Get An HVAC Extended Warranty​​​​​​​
​​​​​​​Contact us now for more information about our services.