Nexia Home Intelligence in Memphis TN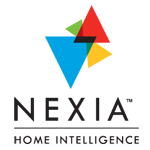 Nexia™ Home Intelligence
Trusted Connection
Trane, together with Nexia™ Home Intelligence and Schlage®, the trusted leader in home security for more than 90 years, gives you more control of your home. This simple-to-use internet-enabled home automation system lets you remotely adjust your home's temperature and monitor security by computer or most web-enabled cell phones. Advanced Z-Wave® technology controls Z-Wave enabled Schlage® wireless keypad locks, lights and other components such as the Trane ComfortLink control.
You can reduce heating and cooling energy consumption up to 15% compared to traditional non-programmable thermostats, by scheduling Z-Wave®-enabled lights and small appliances to be on only when needed. Check the status of your Schlage® wireless keypad locks, open and lock, monitor activity and change codes remotely. And get text and email alerts on specific entry codes so you know who is home.
ComfortLink™ Communicating Control
Connect your ComfortLink™ or ComfortLink™ II control to a matched Trane system for complete, seamless comfort. Every component is designed to work in harmony with the others, optimizing your energy use over time.
Home Connection Away From Home
All the control of your home is at your fingertips, from anywhere, with a web-enabled computer, tablet or smartphone. With Nexia™ Home Intelligence, you can build your own home automation system. With products like the Trane ComfortLink™ control with the Schlage® Home Keypad Deadbolt and Schlage® Home Dimmer Module, you have the ability to:
Control temperature settings and manage energy use
Allow entry to your home through the Schlage® Home Keypad even when you're not there.
Assign up to 19 private four-digit codes for family members
Receive instant texts and email alerts when codes are used
Set recurring codes for housekeepers or frequent guests
Add, delete or change user codes remotely
Confirm the status of your wireless lock from anywhere
Program lights to turn on/off at different times of the day
Schedule your lights to turn on when lock code is entered
Additional specifications
Thermostat requires 24VAC power with minimum 5 wires for most single stage heating and cooling installations. One of the 5 wires must be common.
Not for use with 120/240V electric baseboard heat, proprietary communicating systems, or radiant floor heating systems.
Dual-fuel operation requires accessory kit available from equipment manufacturer.
Getting started
You must have a valid email address, an active broadband Internet connection and router with an available port. Compatible web-enabled cell phones require an Internet data plan and SMS text message plan for remote features.
The Nexia™ Home Intelligence System requires a monthly subscription fee to enable remote access via most web-enabled cell phones and computers.
Monthly Subscription
Nexia™ Home Intelligence gives you the ability to remotely manage your home security, lights and climate control via any web-enabled computer, tablet and most smartphones for a monthly subscription.